Get in touch
Hi! We are based here in Kumbia, QLD.
You can reach us on liz@eight-acres.com.au
or
0438 818 826
or
Fill in the form below
I'd love to hear from you, whether its to ask a question about a product or post, or just to say "hi"! Leave your details below and I'll get back to you.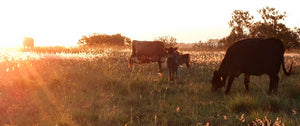 Acknoledgement of Country
Eight Acres Natural Living acknowledge and respect the Wakka Wakka people, the traditional owners of this land that we live, work and play on and we respect their cultures, their ancestors and their Elders past and present and future generations.